Empowering Women Season 3 podcast – Pat Divily, Oonagh O'Hagan, Rose Anne Kenny, Vicky O'Dwyer, Laura Lenihan and Sabina Fahy pictured above
The podcast series hosted by Dr. Mary Ryan aims to promote equality among men and women
It's here! Season 3 of Dr Mary Ryan's RSVP podcast, Empowering Women is now available for your listening pleasure.
Empowering Women is an RSVP exclusive podcast series hosted by Dr. Mary Ryan which aims to empower women in particular, but also to promote equality among men and women. Guests throughout the series are successful women from different backgrounds who share their philosophies on life and their visions for gender equality in Ireland.
For the new podcast season Dr Mary Ryan speaks with high profile medical and health experts in Irish society including Pat Divily – Author, Speaker and Health and Wellness Coach, Oonagh O'Hagan – Entrepreneur and Pharmacist, Rose Anne Kenny – Professor of Medical Gerontology, at Trinity College, Vicky O'Dwyer – Consultant Obstetrician and Director of Gynaecology at the Rotunda Hospital, Laura Lenihan – GP and Skin Health Expert and Sabina Fahy – Consultant Psychiatrist and Health Service Executive.
Dr Ryan discusses advice for people young and old, and how we can all work towards creating a fairer and more equal society. Dr Ryan is a specialist in women's health and a passionate advocate for equality in the workplace, home and beyond.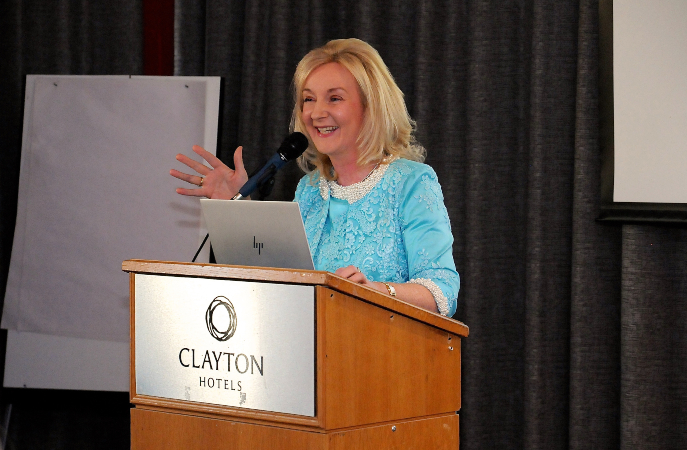 Dr Ryan commented, "Today's life is way too stressful for women. Not only are they working outside the home; they're working in the home.
"They are not being given the support they need. Men are great at looking after themselves. We need to get the message out, and we need to educate women and drive up their self-esteem."
Dr Mary Ryan is one of Ireland's top endocrinologists and is very passionate about discussing perimenopause and menopause – what to expect, the symptoms and the best ways to prepare for this next life stage.
"For too long, we have only been taught about men as the norm and we've ignored women. As an endocrinologist, I see this constantly," Dr Ryan said. "The majority of her patients are unaware of the symptoms and risks associated with perimenopause and menopause – an issue that starts with how we are taught about the female body in school."
Previous guests have included Lorraine Keane – former TV Presenter and Blogger, Dr Rhona Mahony – Obstetrician and Gynaecologist and Former President Mary McAleese.
To Listen to Season 3 go HERE
For other News go HERE